1st Choice Chimney wants you to know that one of the most common causes of house fires is a buildup of creosote and other flammable residues in your chimney. Sweeping is recommended a minimum of once a year and every six months if you heavily burn wood and coal. Although the cost of sweeping adds up over time here in Texas, fire prevention is a minimal hassle when compared to the tragic inconvenience faced by those whose homes are destroyed or suffer severe damage from fires.
Several recent news stories have reported on just such fires which were easily preventable if the homeowners had remembered to implement regular sweeping, but because they did not the result was grave consequences.
While these incidents didn't occur in Texas, chimney fire prevention essential everywhere!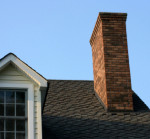 The first of these fires took place in Pennsylvania. The chimney's blockage resulted in flames that quickly claimed the house's garage and destroyed two vehicles, resulting in $10,000 worth of damage to the house and $20,000 to the vehicles.
Another incident was put out before the firefighters arrived, however, the Police detected the smell of marijuana and the homeowner was later arrested for possession and now faces charges. Undoubtedly, she now wishes she'd prioritized sweeping in the wake of those drug charges.
Another home, was lost when the flue when up in flames due to build up and cracks from disrepair. The homeowners, who usually swept regularly but had neglected it recently because of the severely cold weather, lamented not taking the preventative measures that would have spared their home and treasured possessions that were lost. Fortunately they and their three dogs escaped the ruined house safely.
1st Choice Chimney asks that you don't risk it and prioritize the safety of your home and family with regular cleanings. It is truly tragic that each of these fires could have been easily prevented with proper preventative measures, but because those measures were not taken, these homeowners lost so much.
Safety first! Contact Us Today!
1st Choice Chimney is committed to protecting your home for fire-related dangers. Contact us today and schedule regular sweepings and repairs to ensure the safety of your home and family from accidental fires. Nothing is worse than a preventable tragedy, so start preventing today and rest easy knowing you've done everything you can to protect the things that matter most!